ABC has canceled Stumptown after renewing it in May due to scheduling and timing concerns related to the pandemic.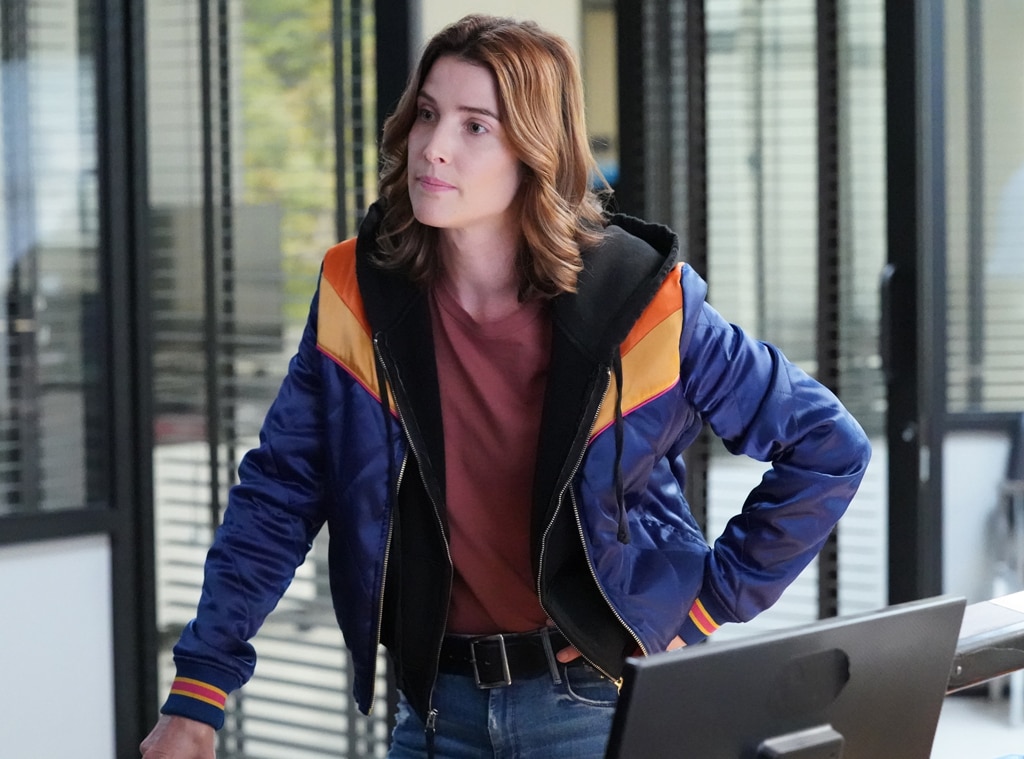 Well this is a bummer. 
Despite initially renewing Stumptown for a season two, ABC has now decided to cancel the Cobie Smulders-starring drama. The move is due to timing and scheduling needs, related to the pandemic. Deadline reports that the show was canceled when the new season would not have been ready until April, and that the studio ABC Signature is shopping the show to other networks and streaming sites. 
Season one ended on a few cliffhangers, including the arrival of Dex's (Smulders) mother, but now it's possible we may never get to meet her or find out exactly why she abandoned her children. 
Stumptown is just the latest TV casualty of the pandemic. Netflix renewed and then canceled The Society and I Am Not Okay With This. TruTV also canceled I'm Sorry in the middle of production on the third season, and we're already bracing ourselves for more bad news to come as TV shows continue to try to return to production. 
Stumptown followed Dex, a military veteran, as she worked as a PI. It also starred Jake Johnson, Tantoo Cardinal, Cole Sibus, Adrian Martinez, Camryn Manheim and Michael Ealy. 
Earlier on Wednesday, ABC also canceled new comedy United We Fall. 
You can keep up with all of the cancellations and renewals by scrolling down! 
Despite a renewal in May 2020, Stumptown has become a casualty of the pandemic and will not be returning to ABC for a season two. 
ABC introduced the new comedy in July, but it was given the ax after one season and eight episodes on air. 
Selena Gomez will be cooking with more chefs in her home kitchen in a second season on HBO Max. 
Netflix has said goodbye to the drama after two seasons. 
Netflix renewed the teen drama in July 2019, but no new scripts had been finished. Due to the pandemic and the uncertainty of production dates and cast availability, the streamer had to let go to the popular show. 
The Netflix drama was quietly renewed for a second season and then canceled due to the coronavirus pandemic, which would have made filming complicated and costly. 
Hulu has said goodbye to the Zoe Kravitz-starring adaptation after one season. 
Padma Lakshmi will be back to make us all hungry in a season two! 
Hulu has ordered a second season of the Love, Simon follow up. 
Freeform has canceled the mermaid drama after three seasons. 
Not only has Stargirl been renewed for a second season, but it's officially making the move from DC Universe to The CW. 
The anti-superhero drama will return for a season three on Amazon Prime Video. 
The Netflix summer hit will return for a second season. 
The Netflix comedy will return for a third and final season. 
Amazon's nazi-hunting show will return for a second season. 
The original plan was to end with season five, but now creator Peter Morgan has changed his mind and the series will end after its sixth season, starring Imelda Staunton. 
Sabrina's chilling adventures will end after the upcoming fourth season on Netflix. 
The CW has said goodbye to Riverdale spinoff Katy Keene after one season.
Netflix has renewed the comedy for a third and final season.
Netflix renewed Mindy Kaling's coming-of-age show for a second season.
NBC has opted to disband the council after one season.
Despite previously announcing season five would be the final one for this Tom Ellis drama, Lucifer will return for a sixth—and final—season.
NBC's big plane mystery is taking off for a third season. 
This love story is unfortunately over for now.
ABC is in for a season two with this legal drama. 
Jane Levy and her musical superpowers will return for a second season on NBC. 
The hunt is over for this NBC drama.
Anna Camp and Bradley Whitford's musical comedy has had it swan song after just one season.
This reality series hosted by Dan Abrams was canceled after weeks of protests around the world in the wake of George Floyd's death while in police custody.
The long-running reality show following police officers on the job has been canceled by Paramount Network.
Trending Stories
Netflix's Trailer for Chris Watts Documentary Will Give You Chills
Nic Kerdiles Sends Sweet Message to Savannah Chrisley After Breakup
Welp, ABC Just Canceled Another Brand-New Show
Source: Read Full Article